Massage therapy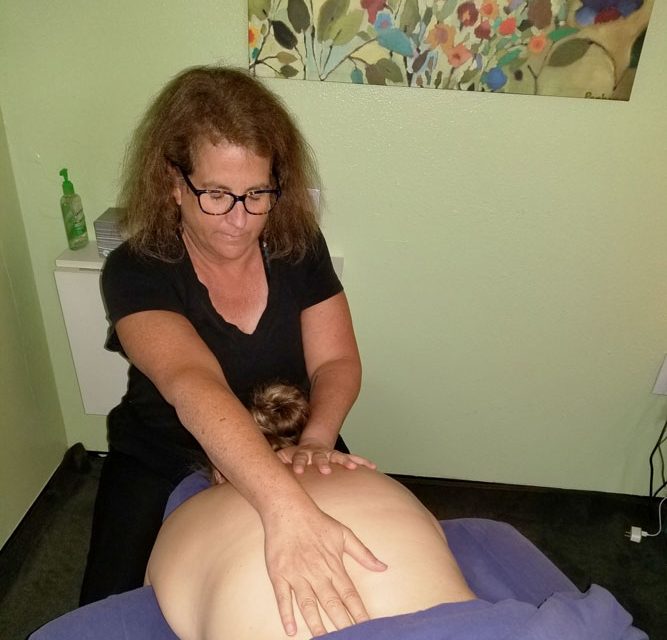 Chiropractic visits are more productive, and pain relief lasts longer when they are combined with therapeutic massage.
Therapeutic massage such as deep tissue massage uses firm pressure to loosen up your muscles, which makes your visit to Dr. Twila more effective because your body will not only move easier but also stay aligned and pain-free longer. Certified massage therapist, Kim Pearson (LMT), offers therapeutic, deep-tissue massage, Kriya massage, reflexology, Reiki, Ear Coning, aromatherapy, and hos-pice massage to provide the perfect complement to our blend of chiropractic care. A few of the benefits of these techniques include:
• Relieving muscle tension and spasms
• Increasing flexibility, posture, and range of motion
• Lowering blood pressure and improving blood circulation
• Stress relief, including reducing certain conditions like headaches
• Strengthening the immune system
• Making each chiropractic visit more productive

We recommend patients have a 30-minute massage with Kim before seeing Dr. Twila.