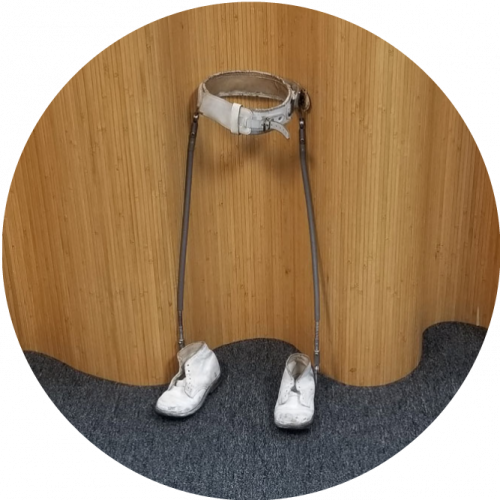 As a toddler, Dr. Twila was forced to wear braces on her legs due to clubfeet and a torqued pelvis. As you can imagine, this made getting around difficult. At the time, she and her family lived in Kansas; her dad met a local chiropractor, who after meeting Twila said, "I think I can get her out of those braces." He became the family chiropractor, and thanks to continued care, within 10 to 12 months, her legs were no longer twisted, and her feet were straight. She never had to wear those braces again – though they still hang on the wall in her office as proof that if you give the body the right thing, healing happens.
I think it gives me more empathy for people because I have been there. Chiropractic is only part of the journey. There should be a balance … muscles, nerves, and bone – you must work all three. I've been told I do more than other chiropractors, but honestly, I'm just doing what I was taught to do. I use all of it, and it means a lot for me to be able to help someone.

~ Dr. Twila
When Dr. Twila is not at work, she is either drag racing muscle cars through the Texas Muscle Car Club Challenge or spending time with her family. She has lived in Denton for more than 30 years. She has two grown children and two grandchildren.
Back to About Us