Brain-Body Connection adds new stretch therapy services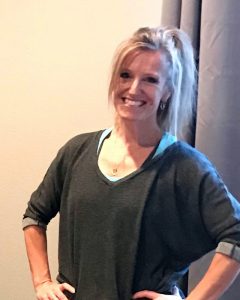 Brain-Body Connection Chiropractic in Denton wants to be your one-stop-shop for uncovering the real reason you are in pain and then offering holistic solutions that work. That's why we are excited to announce that we have partnered with local fitness specialist, Jennifer Sprock, to add stretch therapy and medical exercises to our ever-evolving list of services.
Because of Jennifer, we are the first chiropractor in Denton to offer stretch therapy. And we have already begun working them into our custom treatment plans. Stretch Therapy is a series of postures and positions held for you for an extended amount of time. Assisted stretching allows individuals to relax while muscle tissue increases in length, promoting balance and improving joint range of motion.
Here are just a few of the benefits of stretch therapy:
Decreases stress/enhances relaxation
Helps post-workout recovery
Aids with proper posture
Improves freedom of movement
Enhances flexibility training
Who can benefit from stretch therapy?
Individuals with physically demanding jobs
Individuals with sedentary jobs
Post-therapy individuals wanting to bring their body back into proper balance
Beyond stretch therapy, Jennifer also specializes in Medical Exercise Training. These exercises combine concepts from pilates, yoga, and other post-therapy practices to allow clients to build upon the right exercises for their body and condition. It is suitable for everyone, regardless of age or fitness level, and focuses on four key areas: stretching, working with inactive muscles, strengthening exercises, and relaxation.
Patients of Brain-Body Connection Chiropractic will have an expert in their corner the entire time to help them go from functional to fit. Jennifer Sprock is a fellow Denton resident and brings to the table more than 25 years of experience in the exercise and fitness industry. She obtained her Medical Exercise Specialist Certification from the Medical Exercise Institute and began working with post-therapy clients and individuals who had special health concerns.
Jennifer is incredibly excited to bring a medical exercise/post-therapy practice to Denton and North Dallas, and we are thrilled to have her as a member of our team. We encourage you to welcome her to our office.
Call Brain-Body Connection Chiropractic today!
The goal at Brain-Body Connection Chiropractic is to continue offering all your chiropractic and wellness needs under one roof. This allows us to treat everything from a backache to poor posture, range of motion issues, post-injury management, a herniated disc, scoliosis, and more. Sometimes, all you need is a quick adjustment from a chiropractor, but Dr. Twila Henderson and her growing team will always do a complete evaluation to see if more techniques are needed to help your brain and body function properly.
Call us today for your next chiropractor appointment.